Love is a Fairy Tale: Trouwen bij Disney
Love is a fairy tale! Op zoek naar een echt magische plek voor jullie sprookjesbruiloft? Pak het groots aan en trouw in een echt sprookjeskasteel: Cinderella's Castle in Disney World! Fairy tales do come true...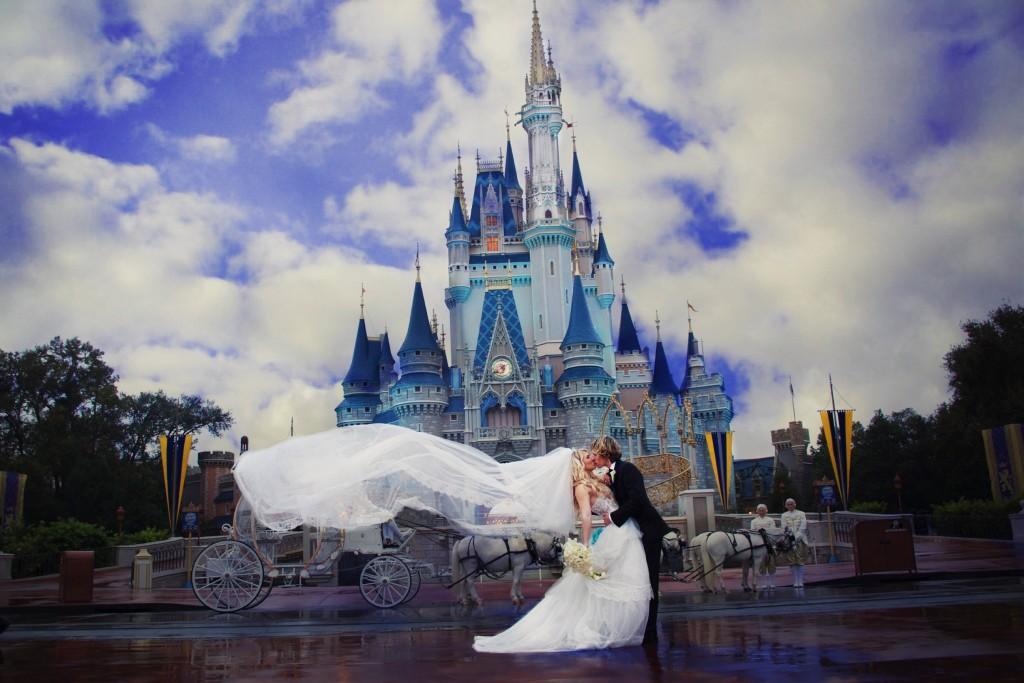 Waan je een echte Disney-prinses á la Belle, Ariël of Assepoester. Met een beeldschone bruidsjurk en glazen muiltjes kun jij jouw geliefde het ja-woord geven in het beroemde sprookjeskasteel of 'Cinderella's Castle' in Disney's Magic Kingdom. Jawel, dat is hetzelfde kasteel dat in elke Disneyfilm aan het begin even in beeld is!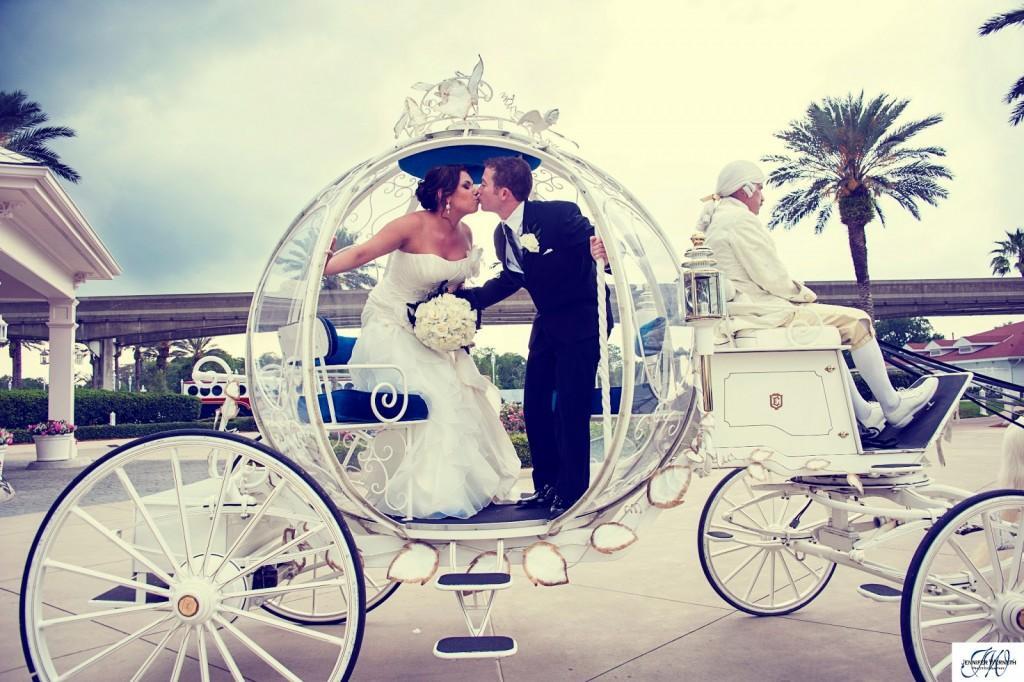 Dream Big!
Natuurlijk, eerlijk is eerlijk: zo'n bruiloft komt met een prijskaartje. Voor zo'n 165.000 euro kun je deze droom werkelijkheid laten worden. Niet voor iedereen weggelegd misschien, maar goed: Dream Big!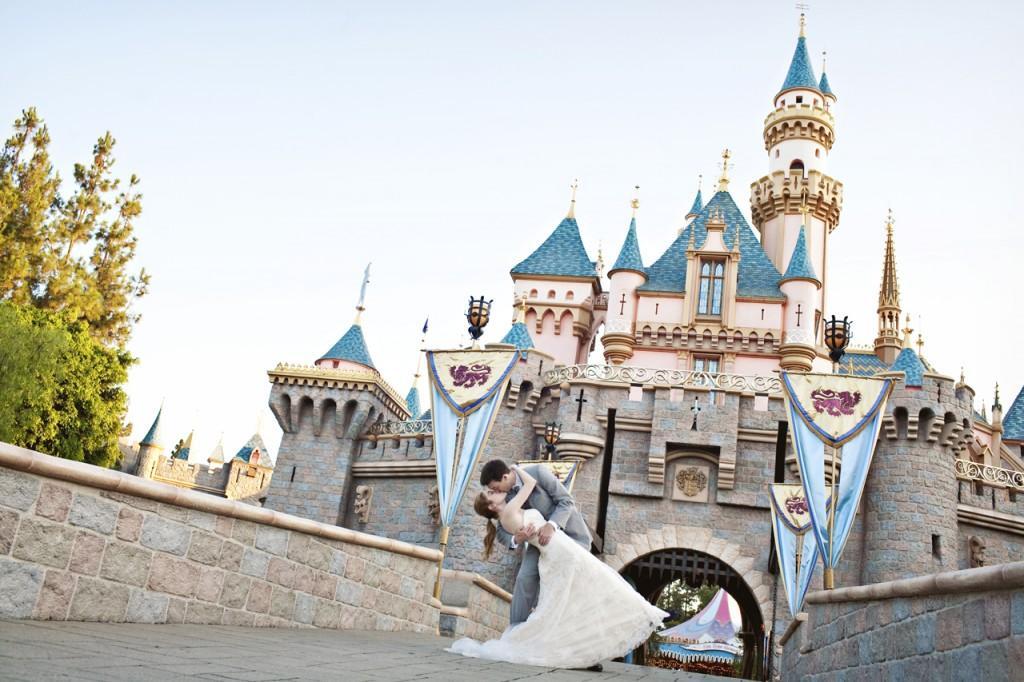 Wees niet bang dat het druk zal zijn in het park zoals altijd. Inclusief in de prijs is exclusief gebruik van het park: Disney World regelt dat alle bezoekers even plaats maken, opdat jullie het park geheel in privacy kunnen beleven. Let wel: niet de hele dag, alleen de paar uur dat de bruiloft duurt. Je hoeft dus niet door een mensenmassa heen te schuifelen om jouw geliefde het ja-woord te geven.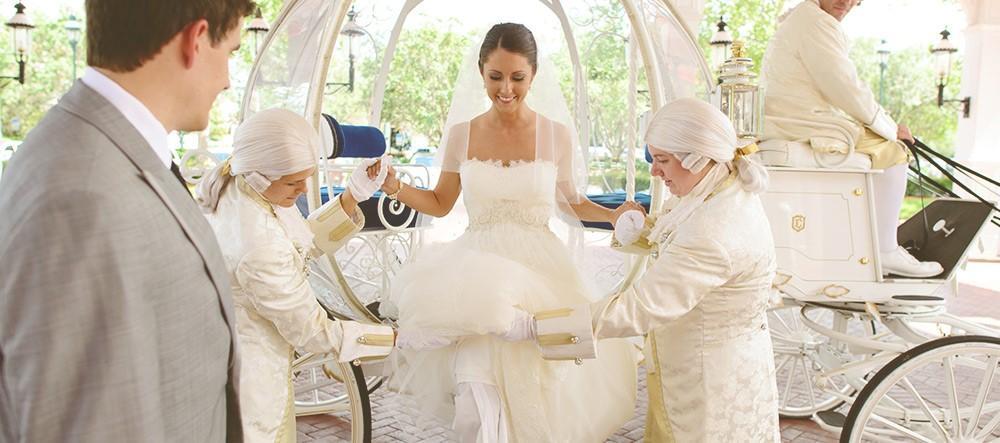 Garantie voor prachtig weer
Bedenk wel dat je zo goed als verzekerd bent van heerlijk warm of zelfs tropisch weer op jullie bruiloft. Disney World bevindt zich namelijk in Kissimmee, bij Orlando, Florida! Deze Amerikaanse staat heet niet voor niets The Sunshine State: zonneschijn en hoge temperaturen zijn hier de regel. Hoewel, het gebied is ook berucht om de vele flinke onweersbuien, maar dat draagt misschien alleen maar bij aan een romantische en spannende sfeer…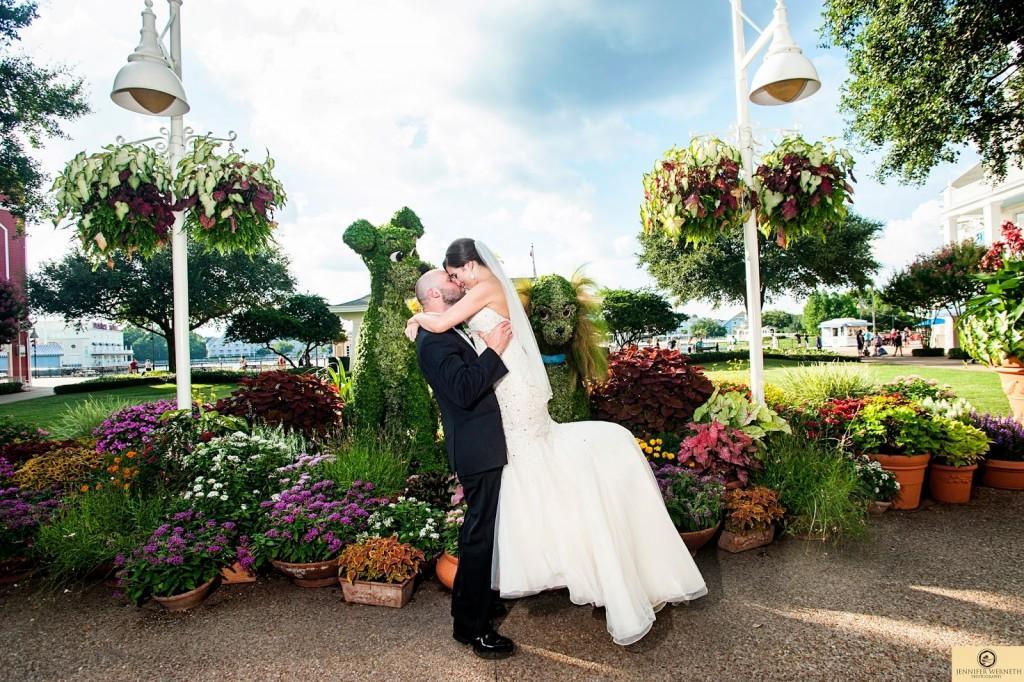 Toch meer een liefhebber van Amerika's West Coast? Ook Disneyland in Anaheim, Californië biedt zich aan als bruidslocatie. Het weer in 'The Golden State' Californië doet zeker niet onder voor dat van Florida; ook hier heb je naar alle waarschijnlijkheid een hele dag volle zon op jouw trouwdag.



Wedding Boutique en Honeymoon
Bij zo'n droombruiloft kun je alles wat je wilt door Disney laten regelen. Variërend van de jurken van de bruid en de bruidsmeisjes tot de huwelijksreis. Voor de bloemenmeisjes kan het aanstaande bruidspaar bijvoorbeeld jurkjes kiezen van allerlei Disney-prinsessen, zoals Sneeuwwitje en Tiana. De bruiloft uitbreiden met een even zo unieke huwelijksreis? Disney biedt tal van locaties aan, zowel bij Disney zelf in één van de vele resorts tot uitgebreide cruises uit de Disney Cruise Line.



Eerst nog verloven?
Zijn jullie nog niet zover? Maar wel enthousiast geworden door de romantiek die Disney bieden kan? Voor wie zich nog moet verloven, is Disney ook een zeer geschikte plek. En meer geld dan dat je voor de verlovingsring kwijt bent, hoeft dat niet te kosten. Vraag hem of haar bijvoorbeeld bij het eindvuurwerk of gewoon zomaar met uitzicht op Cinderella's Castle! Op zo'n bijzondere locatie zal jouw geliefde geen nee kunnen zeggen!